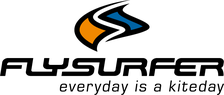 Flysurfer is the first Industry-Partner of the Snowkite Open 2015. Additionally Flysurfer will provide the poster motive and will be present on flyers, poster and on our website.
At the event you can test the new gear from Flysurfer for free. We are looking forward to a great event and would like to say "thank you" to Flysurfer for the great support. 

More Infos to Flysurfer: www.flysurfer.com

More Snowkite Open News here...