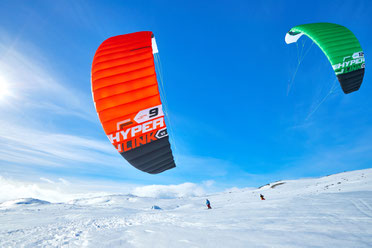 Time is running and we are happy to announce OZONE as a partner for the first stop oft he IKA SnowKite WorldCup at Lake Reschen. 
Ozone is one of the world's leading manufacturers of kites and paragliders, created around a small but dedicated team of passionate riders and pilots. The Ozone team shares the same outstanding passion for nature, exciting sports and progress.
"Our philosophy of riders building kites for riders, remains at the center of everything we do. Our core mission is to improve our sport through technological innovation, intensive R&D and our enjoyment of the sports we love."
OZONE offers seven different kites for snowkiting for beginner, advanced and professional rider. 
This year Ozone is not only a partner of the first stop of the IKA SnowKite WorldTour - the brand also secures the motive on our poster and flyer!